ABOUT RURAL BROADBAND
Rural Broadband High Speed Internet is a service provided by Caller-IP Broaband Network Solutions, offering fixed wireless high speed internet in select communities in Southwest Florida.
Using a receiver we place on your roof – linking to one of our towers, we are able to provide your household with reliable high speed internet!
HOW IT WORKS
Our fixed wireless device goes on the side of your roof like satellite television services, but doesn't go out during storms like satellite – and is always on.
We aim to provide the most reliable internet services possible at a price everyone can afford.
For more information about Caller-IP's Rural Broadband High Speed Internet call (239) 454-8647.
Click Here to sign up for our services!
Rural Broadband provides a wireless signal from one of our towers to a CPE (Customer Premises Equipment) device we install on the roofline or fascia/gutter at your home.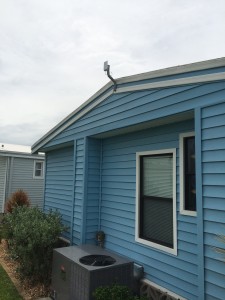 This gives you access to our network – and therefore, the Internet. We are able to provide robust, high speed internet access without having to run cable underground or through-the-air to your home. We run a standard network cable into your location from the device on your roof. The wire plugs directly into your wired or wireless router. If you do not already have a router of your own, we do offer them for purchase.
Frequently Asked Questions about Caller-IP Rural Broadband Internet
Q. How does your service work?
A. We install a CPE (also referred to as a "radio" or "antenna") on the outside of your home. This creates a wireless link to one of our towers. From the CPE mounted on your home, we connect a standard network cable and connect this to your wired/wireless router.
Q. My laptop is WiFi-capable, can I connect anywhere in your coverage area?
A. No, Our system is not WiFi. Our system creates a wireless link to your home. You can install a WiFi router/access point for WiFi enabled devices at your residence.
Q. What happens if I move?
A. To move the service (within the community), we have to uninstall and reinstall the equipment. There is a $100 charge to move the equipment to your new residence.
Q. Do you provide a router with the installation?
A. No, you must supply your own wired/wireless router. We stock a limited supply of these for purchase at time of installation. Ask for availability when scheduling an appointment.
Q. What happens if I cancel Service before the first year?
A. Because the first year of service is bundled with the initial Installation fee, you will not be able to recover any portion of this fee.
Q. Do I own the CPE/Radio/Antenna installed at my home?
A. No, Caller-IP maintains ownership of this equipment at all times. As such, we warranty the equipment in its entirety for repair or replacement. However, any wireless router purchased from us does become the property of the homeowner.
Q. I no longer want/need the service, do I return the equipment?
A. Just give us a call, we will send a technician to uninstall the equipment. If the equipment is not returned to us, we will bill you the cost of the equipment ($500.00).